RISEus2 "Summer school" in Davos
The RISEus2 team is very pleased to invite you to the "summer" school on "How to write scientific reviews" which will be held on site at the partner institution AO Research Institute Davos, Switzerland from November 21st until 25th, 2022. Please note that the denomination "summer" arises from the original project application.
In the 5-days school participants will get the chance to dive into different aspects of writing a complete scientific review, starting from the outline, choosing an appropriate journal for submission, prepare a checklist that will allow them to independently judge whether their paper is ready to submit. The school is designed to help participants to complete a personally meaningful real-world project, with writing experts and experienced scientists providing guidance and suggestions tailored to each participant individual project. Therefore, In preparation for the course, participants are required to define with their supervisor a specific review paper they have interest in writing. In preparation of the school, participants are required to send a title and brief synopsis of max 200 words on their review paper.
By actively applying new concepts to their own writing, participants will master the course content more effectively. Lectures will be held by experienced eCM Journal scientific editors and peer reviewers sharing their experience with the participants.
The summer school is designed for students who have previous experience with academic research. Participants should be eager to adapt the writing and publishing advice from the writing experts to an existing personal project.
Contacts: Matteo D'Este: matteo.deste@aofoundation.org Nora Goudsouzian: nora.goudsouzian@aofoundation.org Nunzia Di Luise: nunzia.diluise@aofoundation.org
The summer school will take place in Davos at AO Research Institute Davos, AO Center Davos. The venue is located in the middle of Davos town: Address: AO Foundation Clavadelerstrasse 8 7270 Davos, Switzerland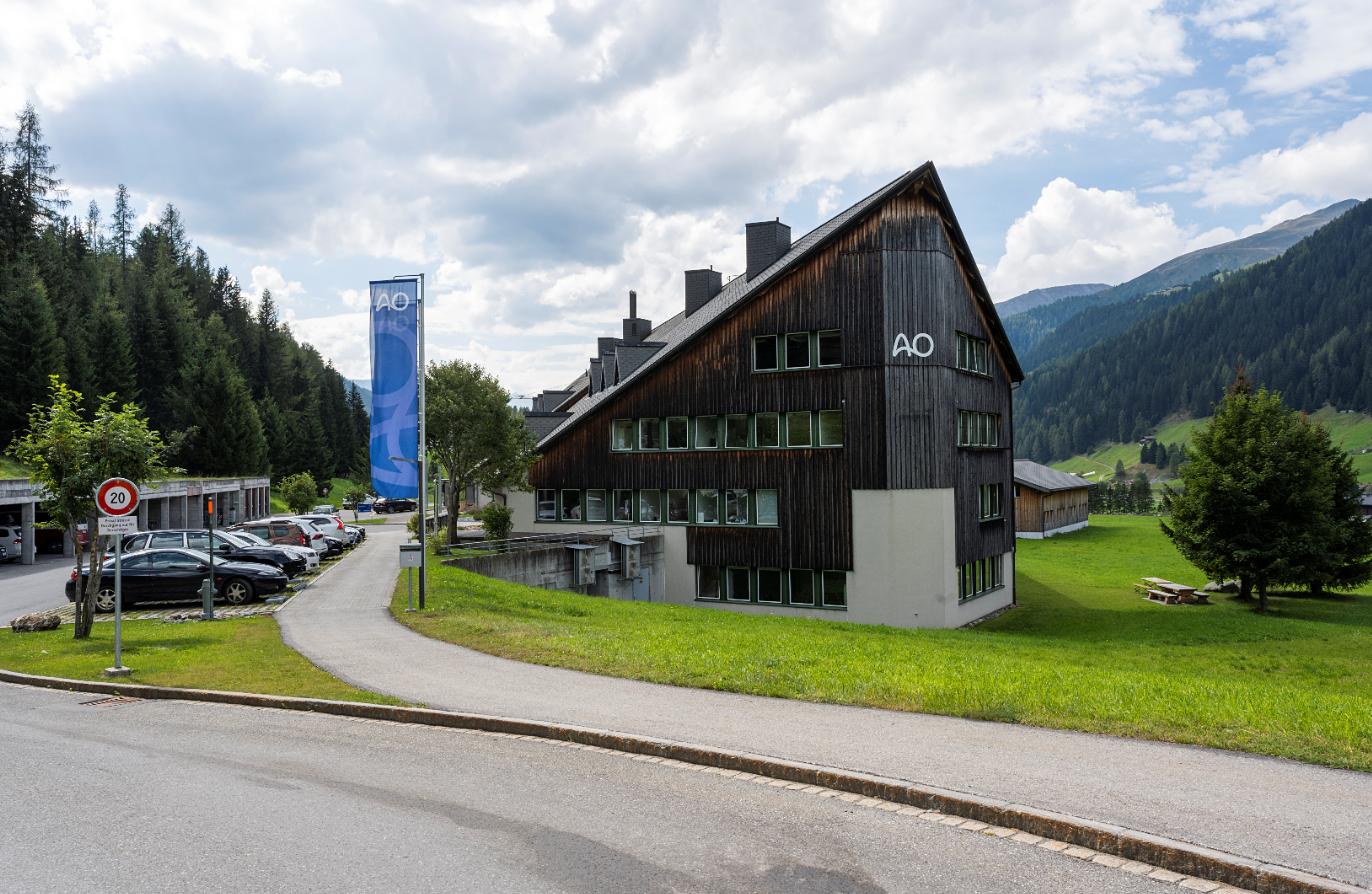 RISEus2 Summer School 2022
How to write scientific reviews
21st-26th November 2022
The program will consist of
Frontal lectures by the speakers
Active writing work by the participants
Sessions of individual advice for the participants
Location
The school will take place at AO Research Institute Davos at the AO Zentrum, Clavaderstrasse 8, 7270 Davos Platz. The AO Center is easily reachable with the bus 308 from the Davos Platz train station. To organize your movements in Davos with public transportation we warmly recommend the sbb.ch website or app, where every trip within the county can be organized with accuracy from every train, tram, bus, ferry in the country. Davos is a famous Alpine ski resort and also holds many international summer sports events.
Climate
The weather in Davos in November is generally cold with temperatures between -5°C and 3°C, warm clothes are a must. You can expect about 3 to 8 days of rain or snow in Davos during the month of November. It is a good idea to bring along your umbrella so that you don't get caught in poor weather.
Also, you can expect Davos to be covered in white during the month of November. Be sure to bundle up when you venture outside!
Travel
The nearest airport is Zürich-Kloten (about 160 Km). The best way to travel from Zürich-Kloten airport to Davos is by train. There are hourly train connections with a total train journey of 2 hours and 40 minutes. There is a change of train at Zurich mainstation (Zurich HB) and at Landquart, where you change to the regional train system to travel from 600m above sea level to 1560m above in Davos. The views can be breathtaking. From Zurich to Landquart most trains have carriages equipped to give electricity for computers in first class and there are also quiet carriages available (no mobile phones, personal stereos, no talking) for those who wish to read in peace. SBB rail travel is fast, safe and punctual (due to one or two participants mistakes in previous times- Geneva is the wrong side of the country to get to Davos, Basel is about 1 hour more than Zurich). The last section from Landquart to Davos is with the Rhaetian Railway RhB - Rhätische Bahn, though all is in the one ticket you purchase from Zürich airport to Davos (Dorf or Platz), which also has many brand new trains equipped with electric sockets in first class, but don't just work, enjoy the beautiful Alpine scenery.
Free Travel on Mountain Rail, Cableways and lots more!
Davos guarantees diversity - free of charge! The new Davos Inclusive Card entitles you in summer to free travel on mountain rail and cableways. And that's not all: a very wide range of services and leisure attractions are also available free of charge or at discounted rates.
"Davos Inclusive" applies exclusively to guests staying at least one night in commercially-rented accommodation (hotel, holiday apartment, group accommodation).
Hotel suggestions
Davos is a tourist destination with many accommodation options. Here below just some suggestions, many others are available on Davos Kloster website for hotel booking https://ferienshop.davos.ch/en
Local transportation
The local transport authority of Davos, Verkehrsbetriebe Davos VBD, sells individual tickets and day tickets (both available on the bus), and various long-term tickets.
Scholarships for the Early Stage researchers (PhD students) a total amount of 5000 euros to cover travel and accommodation expenses for participants outside the RISEus2 consortium will be attributed, for example 5 x 1000 euros to five applicants who will participate to this "summer" school.
How to apply for a scholarship? Please send to Matte D'Este matteo.deste@aofoundation.org your short CV (1- or 2-pages CV) and a letter of motivation specifying your research area and your interest in the topic of the summer school.
We will notify the applicants about the result of the selection by October 21st.
Deadline for application: October 19th, 2022