ScSB 2022
We are pleased to announce the ScSB 2022 meeting to be held from the 13th to the 15th of June 2022 at Jurmala, Latvia.

Welcome to the annual meeting in Jurmala, Latvia. As usually we will have an excellent scientific programme and we will not forget the importance of networking and socialising with our Scandinavian scientific community in a relaxed manner. One of the main aims of this meeting is to create relaxed environment for students and young investigators to meet and interact with more experienced scientists. Time will also be reserved for an after lunch social activities during the second conference day to ensure that both, our bodies and souls are relaxed to take care of future challenges in the biomaterials science.
PROGRAMME
All the times mentioned in the programme: Latvia's time zone (UTC/GMT +3 hours ).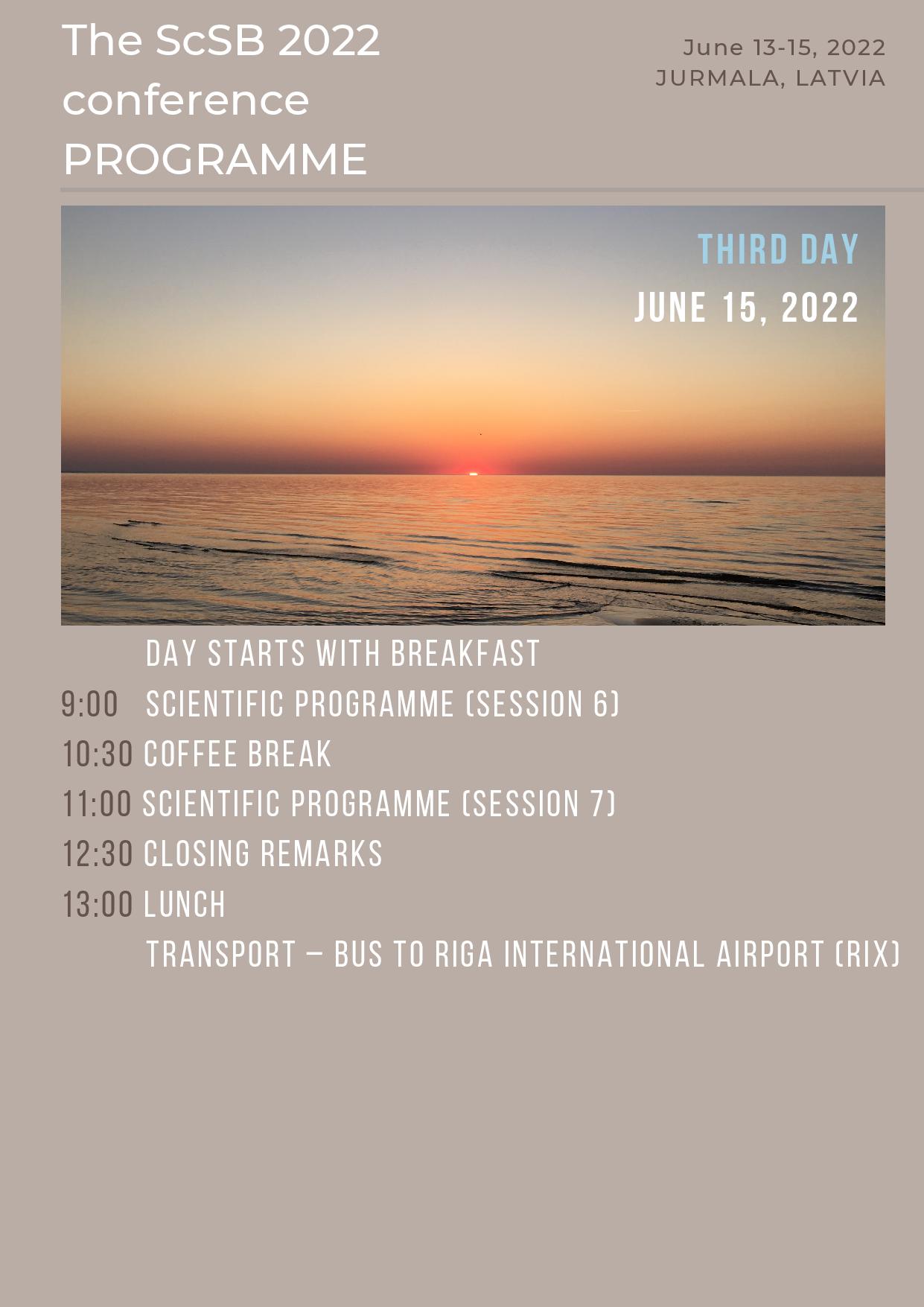 OPEN
The Abstract Submission Guidelines:
Abstracts for oral presentations, posters may be submitted ONLY electronically using the online form on the BBCE website: https://bbcentre.eu/
Abstracts submitted by fax, email or post will NOT be accepted.
In the case that electronic submission is not possible, please contact the ScSB 2022 Organizing Committee by email address: bbcentre@rtu.lv
There is A STANDARD TEMPLATE FORM for abstracts which must be used. Please find the abstract template here: ABSTRACT TEMPLATE 2022.doc
The abstract MUST fit on 1 page of the word template and the page set up must NOT be modified or text sized to achieve this. Only MS Word documents will be accepted.
The abstracts will be accepted in English only (if English is not Author's first language, we recommend that the abstract is checked by somebody who is fluent in English prior to submission).
There is no fee for submitting the abstract.
ScSB 2022 presentation formats:
By providing a flexible way of submitting abstracts, we are inviting you to help compose the overall scientific programme. Each author may choose between an oral presentation and poster (or both). The poster presentation will be open for all participants, while the decision for oral presentations will be taken by the Scientific Committee based on the scientific quality of the abstract. All abstracts will be assessed by the same scientific criteria.
All accepted abstracts will be published in the eCM journal.
SUBMIT YOUR ABSTRACT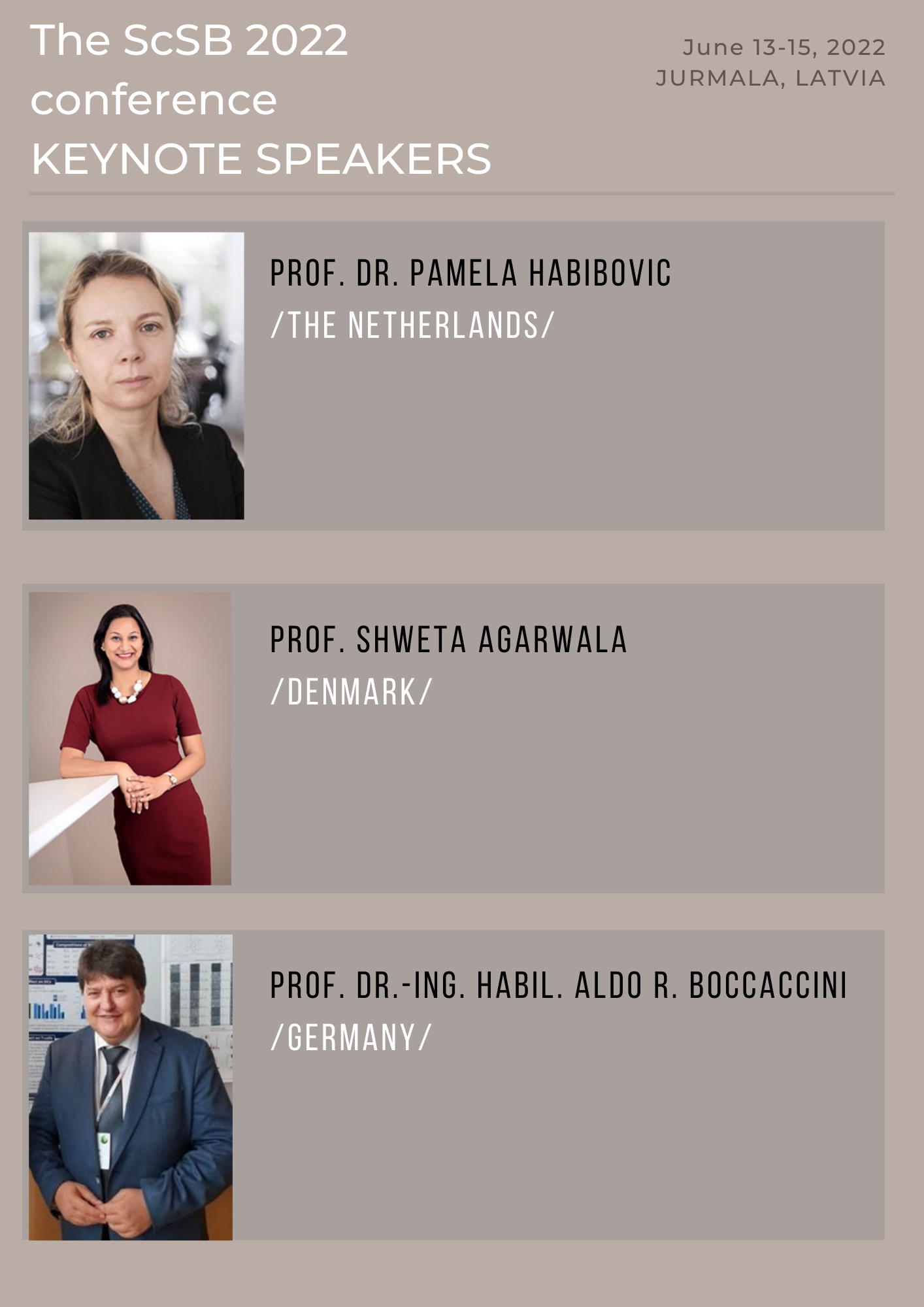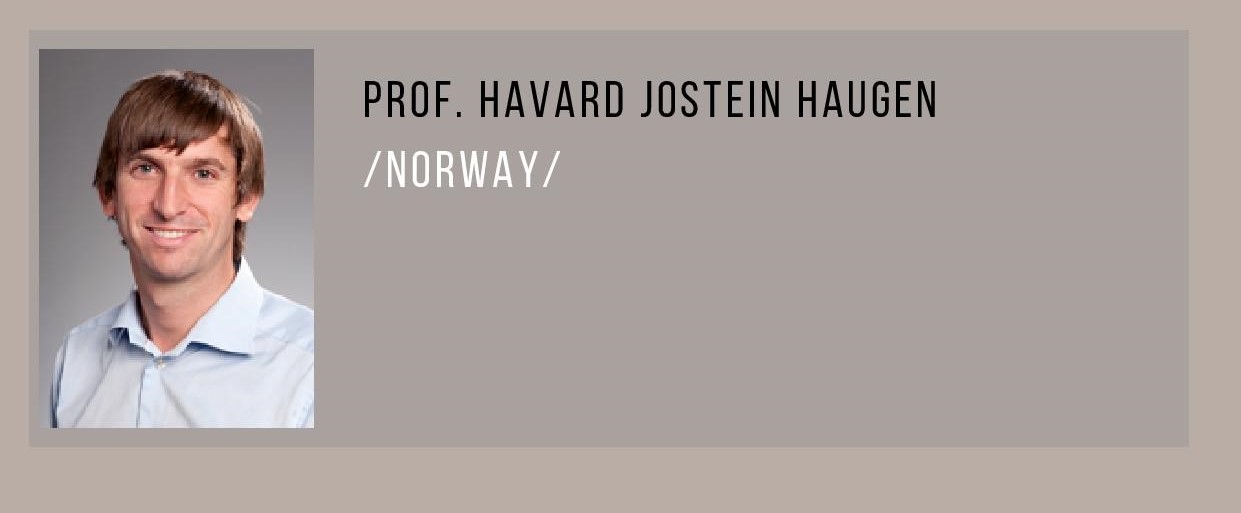 Venue of ScSB 2022:
HOTEL LIELUPE BY SEMARAH in Jurmala, Latvia
https://lielupe.semarahhotels.com/conferences
The Organizing Committee of ScSB 2022 is taking care of ScSB 2022 participants, and discounted hotel reservations will be available at the HOTEL LIELUPE BY SEMARAH.
Availability and rates: EUR 90,00-100,00 for 1 night during the conference as well 1 day before and after the event.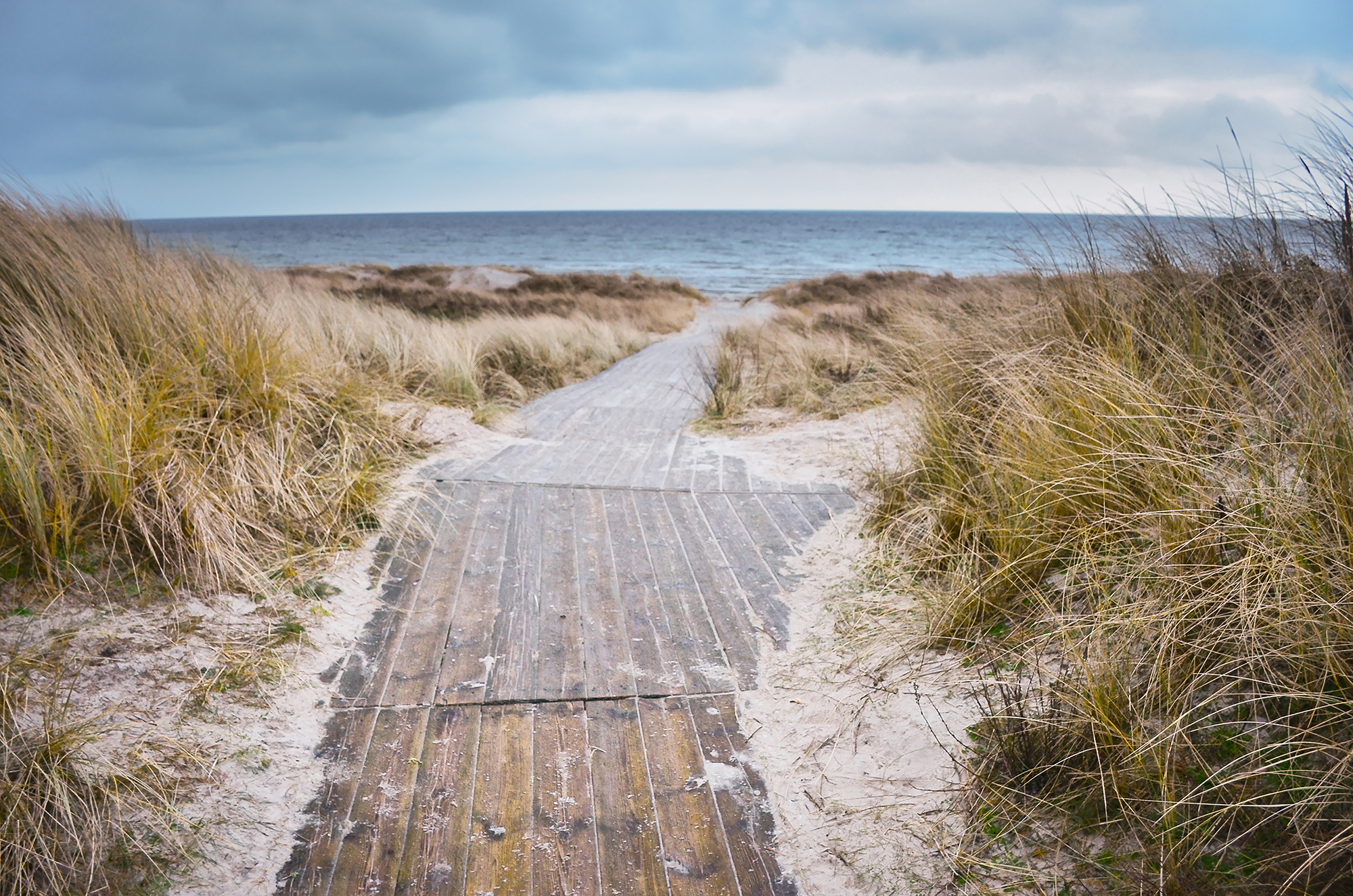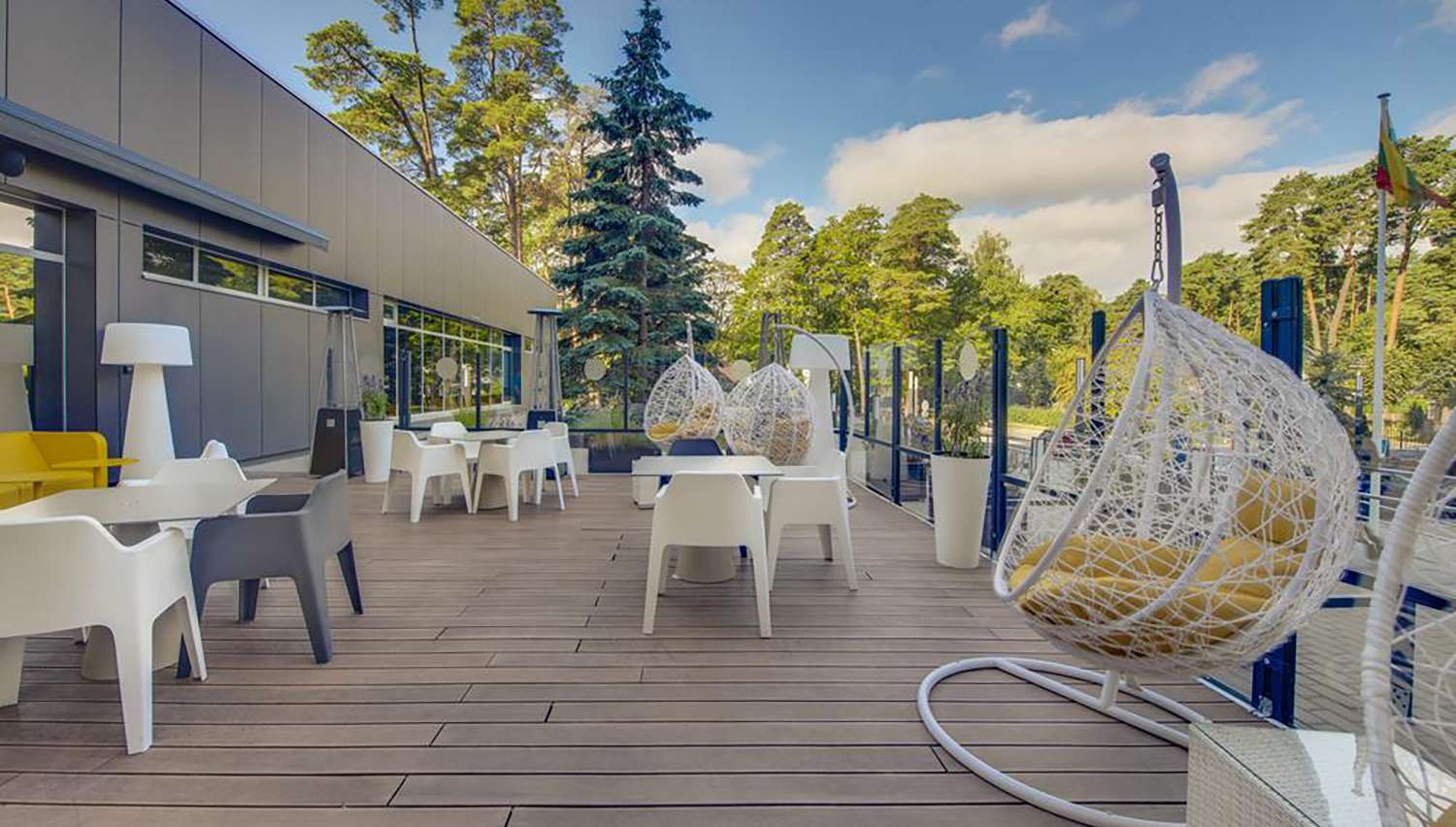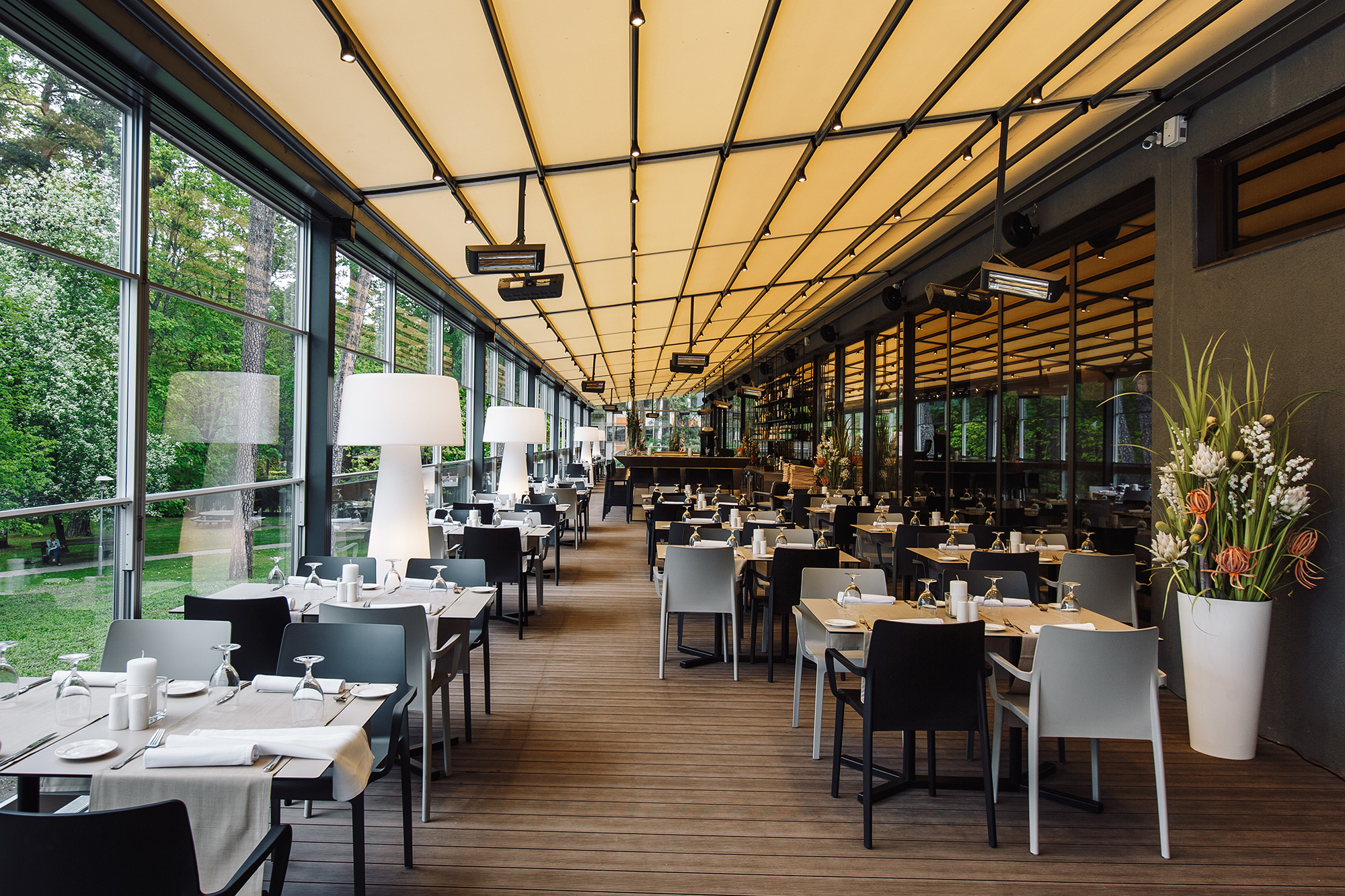 Visit Jūrmala:
It is the second largest city in Latvia after Riga. Jūrmala is surrounded by water from two sides - the city's southern side borders with the coasts of the Lielupe River for 30 kilometres, but the city's northern edge - with the Gulf of Riga for 26 kilometres.
Jūrmala's beach, slightly over 24 km in length, is formed of fine white silica sand, which has been brought here by the coastal stream over thousands of years.
More information find here http://www.visitjurmala.lv/en/
Industrial partners are welcome to participate in the ScSB 2022 conference, not only through an exhibition, but also as integral contributors to our programme. Therefore, we welcome any potential sponsors looking to develop meaningful new relationships with researchers from across the Nordic & Baltic region and beyond to participate in ScSB 2022.
The ScSB 2022 is organized by the Baltic Biomaterials Centre of Excellence (BBCE) in close cooperation with the Latvian Materials Research Society and Riga Technical University (RTU).
If You have any questions, please contact with us by sending an e-mail to bbcentre@rtu.lv.

We are looking forward to welcoming you at Jurmala for an excellent ScSB 2022 meeting!
Conference Chair
Prof. Janis Locs
Email: janis.locs(at)rtu.lv
Organizing committee
Vineta Snepsta
Email: vineta.snepsta(at)rtu.lv