ScSB 2022
We are pleased to announce the ScSB 2022 meeting will be held from the 13th to the 15th of June 2022 in Jurmala, Latvia.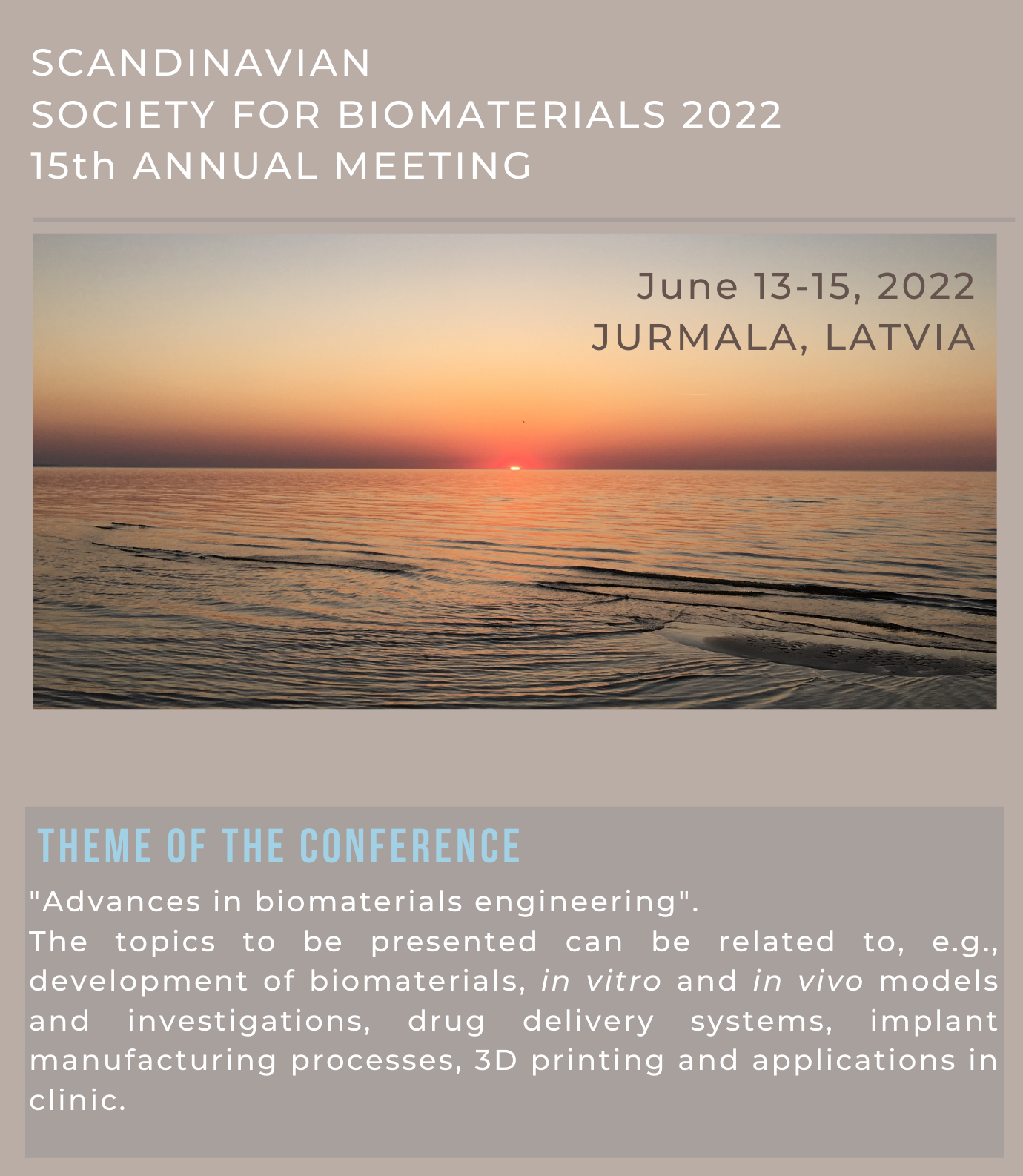 We have received abstracts from 18 countries: Sweden, Finland, Norway, Switzerland, Denmark, Latvia, Czech Republic, Germany, Iceland, Italy, Romania, Poland, Portugal, Spain, The United Kingdom, Israel, Chile and Turkey.

Each of the submitted abstract was independently and carefully reviewed by members of the ScSB 2022 Scientific Committee. All abstracts assessed by the same scientific criteria.
The ScSB 2022 abstracts are published in eCM journal: https://ecmconferences.org/abstracts/2022/Collection2/ScSB22.html
SCIENTIFIC COMMITTEE
Cecilia Persson, Uppsala University, Sweden
Asli Aybike Dogan, Technical University of Denmark, Denmark
Berit Lokensgard Strand, Norwegian University of Science & Technology,Norway
My Hedhammar, KTH Royal Institute of Technology, Sweden
Gissur Örlygsson, IceTec, Iceland
Dagnija Loča, Riga Technical University, Latvia
Arita Dubņika, Riga Technical University, Latvia
Kristaps Rubenis, Riga Technical University, Latvia
Michael Gasik, Aalto University, Finland
Maija Dambrova, Latvian Institute of Organic Synthesis, Latvia
Tom Coenye, Ghent University, Belgium
Kristaps Kļaviņs, Riga Technical University, Latvia
Rajan Choudhary, Riga Technical University, Latvia
Līga Stīpniece, Riga Technical University, Latvia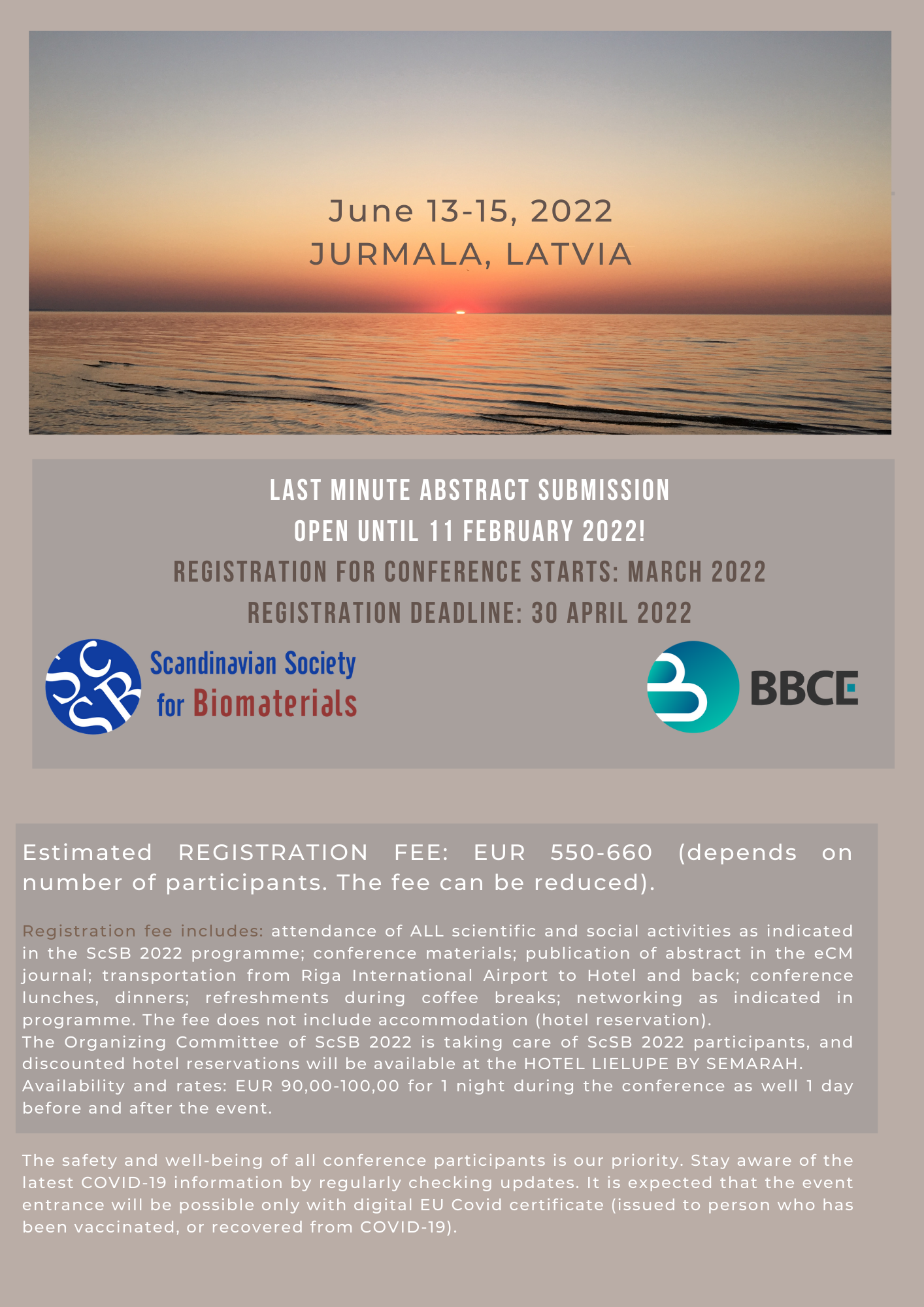 Welcome to the annual meeting in Jurmala, Latvia. As usually we will have an excellent scientific programme and we will not forget the importance of networking and socialising with our Scandinavian scientific community in a relaxed manner. One of the main aims of this meeting is to create relaxed environment for students and young investigators to meet and interact with more experienced scientists. Time will also be reserved for an after lunch social activities during the second conference day to ensure that both, our bodies and souls are relaxed to take care of future challenges in the biomaterials science.
PROGRAMME
All the times mentioned in the programme: Riga time (UTC/GMT +3 hours ).ScSB 2022 pogramme Welcome.pdf

Venue of ScSB 2022:
HOTEL LIELUPE BY SEMARAH in Jurmala, Latvia.
The address: Bulduru prospekts 64/68, Jurmala, Latvia LV 2010
https://lielupe.semarahhotels.com/conferences
The Organizing Committee of ScSB 2022 is taking care of ScSB 2022 participants, and discounted hotel reservations are available at the HOTEL LIELUPE BY SEMARAH. Please write an email to bbcentre@rtu.lv to get a promotion code.
Availability and rates: EUR 90,00-100,00 for 1 night during the conference as well 1 day before and after the event.
DEADLINE for reservations: 25th of May.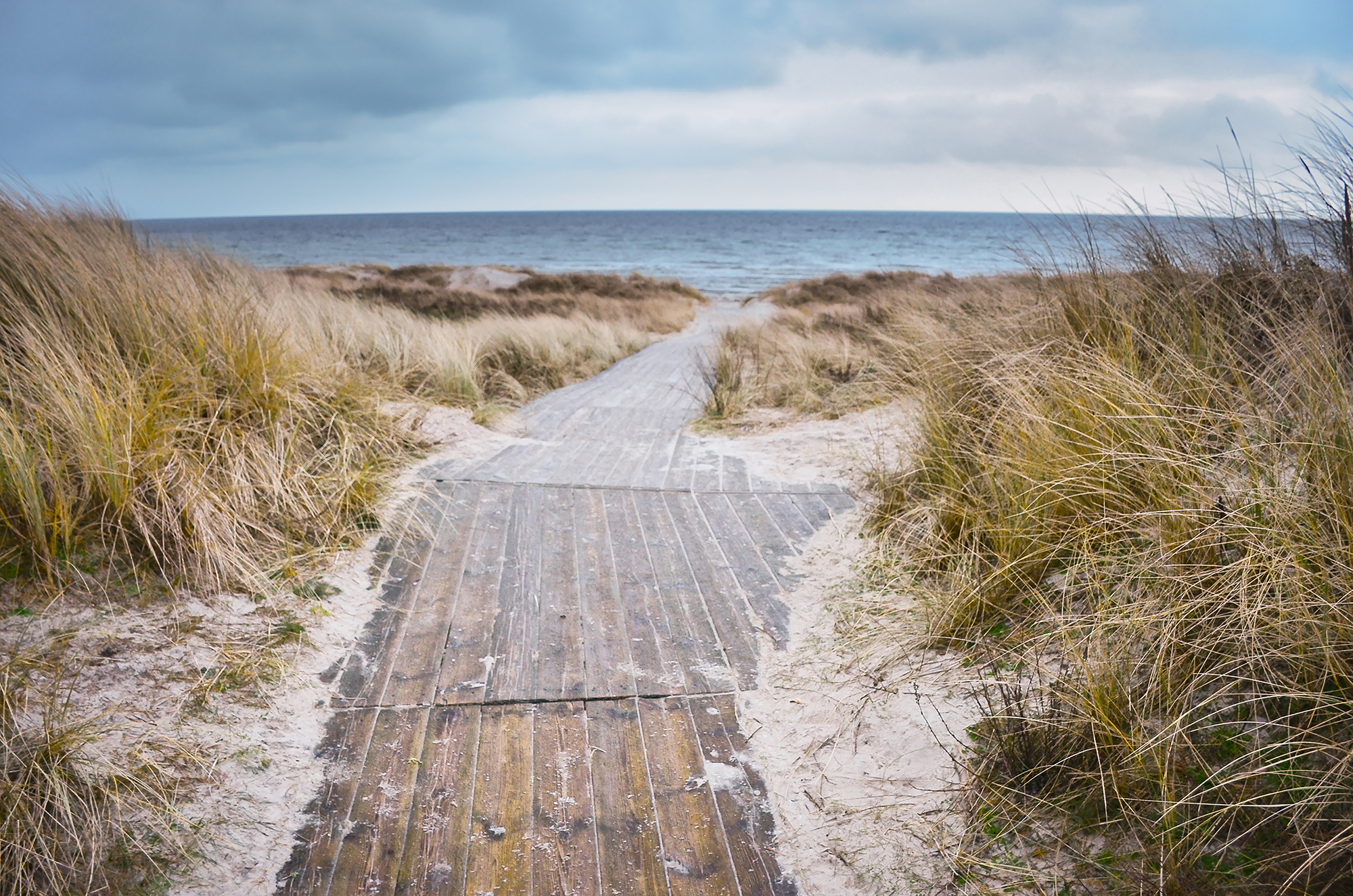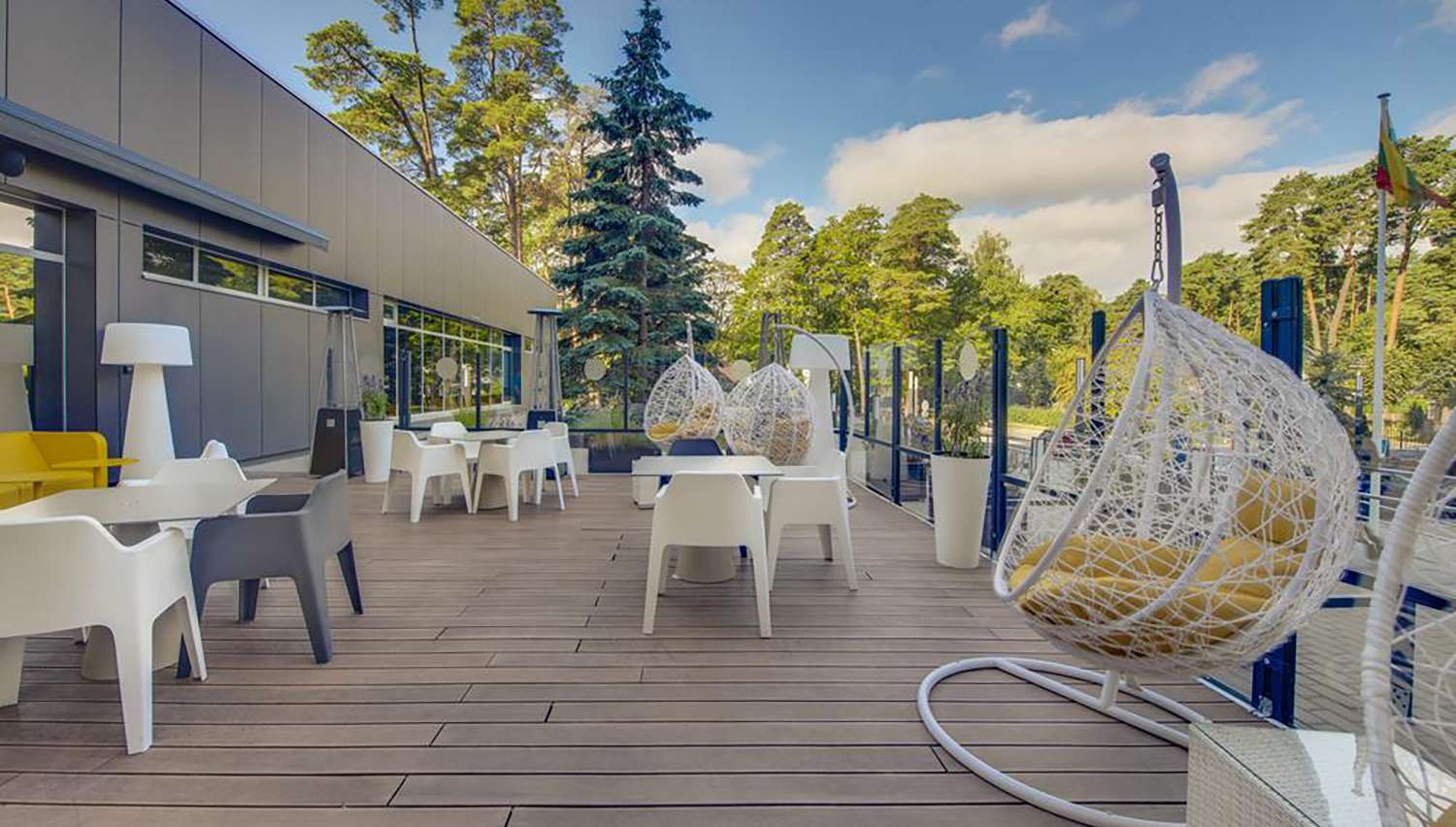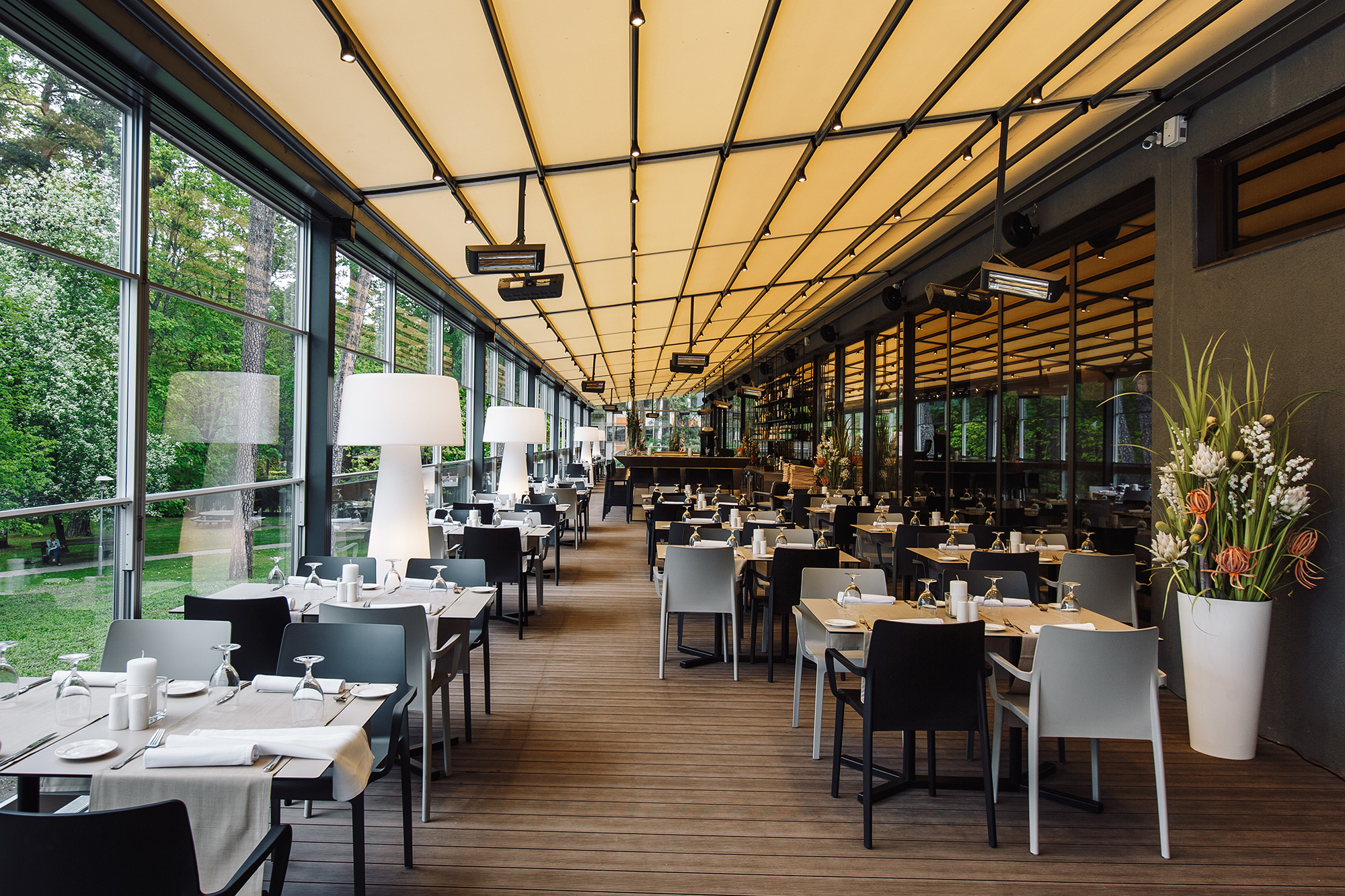 Visit Jūrmala:
It is the second largest city in Latvia after Riga. Jūrmala is surrounded by water from two sides - the city's southern side borders with the coasts of the Lielupe River for 30 kilometres, but the city's northern edge - with the Gulf of Riga for 26 kilometres.
Jūrmala's beach, slightly over 24 km in length, is formed of fine white silica sand, which has been brought here by the coastal stream over thousands of years.
More information find here http://www.visitjurmala.lv/en/
Guidelines for the Oral presentations:
Abstract authors who have been accepted for oral presentations, as well as invited speakers, are kindly asked to prepare PowerPoint presentations.
Presentation format: *.ppt file;
Slide limit: not restricted;
Presentation length for invited keynote presentations: 25 minutes;
Presentation length for abstract authors: 10 minutes;
Please save the presentation on a USB flash drive. In the morning of your presentation day or during a coffee break before your session upload the presentation on the organizer's computer in the main conference room or at the registration desk.
Guidelines for the Poster presentations:
Abstract authors who have been accepted for poster presentations are kindly asked to take Posters to the ScSB 2022.
Format: printed, one-page, vertical/portrait orientation, size - A0 (841 x 1189 mm);
Take printed poster with you and be ready to attach it to the poster stand at least 30 min before the poster session starts (on 13th of June 2022);
Poster stands, materials used to safely attach posters will be provided by organizers.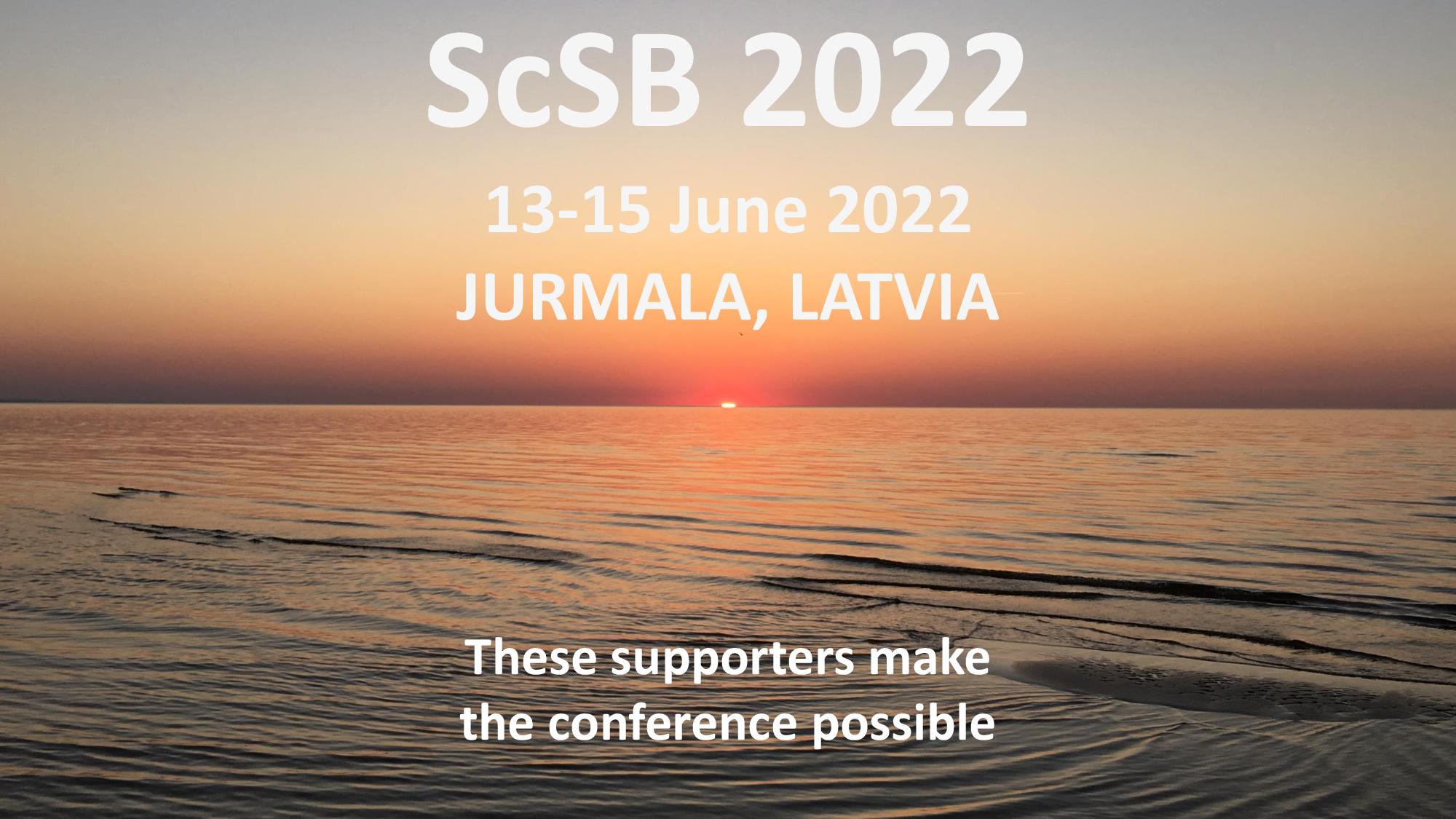 The ScSB 2022 is organized by the Latvian Materials Research Society (Latvia) https://www.lmpb.lv/en/2013/06/28/latvijas-materialu-petisanas-biedriba/ and Baltic Incentive Travel Ltd in close cooperation with the Baltic Biomaterials Centre of Excellence (BBCE) and the Scandinavian Society for Biomaterials (ScSB).
SUPPORTERS AND ORGANIZING TEAM:
The Scandinavian Society for Biomaterials (ScSB) was founded in May 2008. The main focus of activities is centered on organizing an annual Biomaterials meeting in Scandinavia and the Baltic states, and thereby promoting cross-fertilization of Biomaterials research in Scandinavia, Iceland, Finland and the Baltic states. www.scsb.eu
The Baltic Biomaterials Centre of Excellence (BBCE) for advanced biomaterials development (Latvia). https://bbcentre.eu
Riga Technical University (RTU) is a modern internationally recognized university. It is the only polytechnic university in Latvia and the largest university in the country – it educates and trains almost 15 thousand students. RTU is focused on becoming a third-generation university that not only provides high quality education, but also conducts advanced research and ensures innovation and technology transfer, practically implementing scientific discoveries. www.rtu.lv
WE ARE COLLABORATING WITH SCIENTIFIC JOURNALS:
eCM Open Access online periodical
Abstracts submitted for the ScSB 2022 will be published in the eCM periodical. https://www.ecmconferences.org/index.html
Journal of Functional Biomaterials
It is an international open access journal published by MDPI. It has been indexed in SCIE and PubMed, tracked for impact factor, CiteScore 7.3, rank Q1 in Biomedical Engineering category. https://www.mdpi.com/journal/jfb

For the ScSB 2022 registered participants: Special Issue "Advances in Biomaterials Engineering». Find more information here: https://www.mdpi.com/journal/jfb/special_issues/adv_bio_eng
SCSB 2022 Industry partners/sponsors:

Biotecha is one of the few companies in the Baltic countries with many years of experience in life sciences, pharmaceutical, food and beverage technologies.
With many years of experience, Biotecha now offers solutions and supplies devices for your scientific analysis, manufacturing processes and process controls. The company delivers, installs, and maintains industrial and laboratory equipment.
Our mission is to deliver and offer the latest achievements in research and technology to the Baltic countries and provide all the necessary tools for scientific analysis, manufacturing processes and process controls.

microdrop Technologies is one of the leading companies in the field of microdispensing. Our technology enables the handling and dosing of technical liquids in the pico to microliter range in various applications.
Especially for Life Science applications, our focus is on covering functional and economic feasibility. Whether the liquid is to be dispensed as a single droplet or printed on-the-fly at high speed, high precision is always given. Even proteins, polymers or cells are dispensed contactless. In close cooperation with our customers, our aim is to find the best application-oriented solutions.
We are passionate about precision and accuracy.

CELLINK is creating the future of health as part of BICO, the world's leading bioconvergence company. When CELLINK released the first universal bioink in 2016, it democratized the cost of entry for researchers around the world and played a major role in turning the then up-and-coming field of 3D bioprinting into a thriving $1 billion industry. Today, the company's best-in-class bioinks, bioprinters, software and services have been cited in over 700 publications and are trusted by more than 1,000 academic, pharmaceutical and industrial labs. At the forefront of the bioprinting industry, CELLINK aims to alleviate organ donor shortage with biofabricated transplantable organs and remains committed to reducing our dependence on animal testing and increasing efficiencies in drug development with more physiologically relevant bioprinted organ models.

Brinter is a trailblazing Finnish bioprinting company with a subsidiary in the USA. We provide comprehensive 3D bioprinting solutions and services for pharmaceutical, biotechnological and cosmetic industries, universities, and research facilities. Brinter® is a modular high-end multi-material 3D bioprinting platform scalable from manual R&D to automated production. Brinter's applications range from oncology, cartilage tissue, and drug development to bioelectronics. Brinter has also developed a range of Bioprinting Modules capable of printing various materials in an automated fashion during a single print job. The goal is to break through current technological limitations and improve people's quality of life.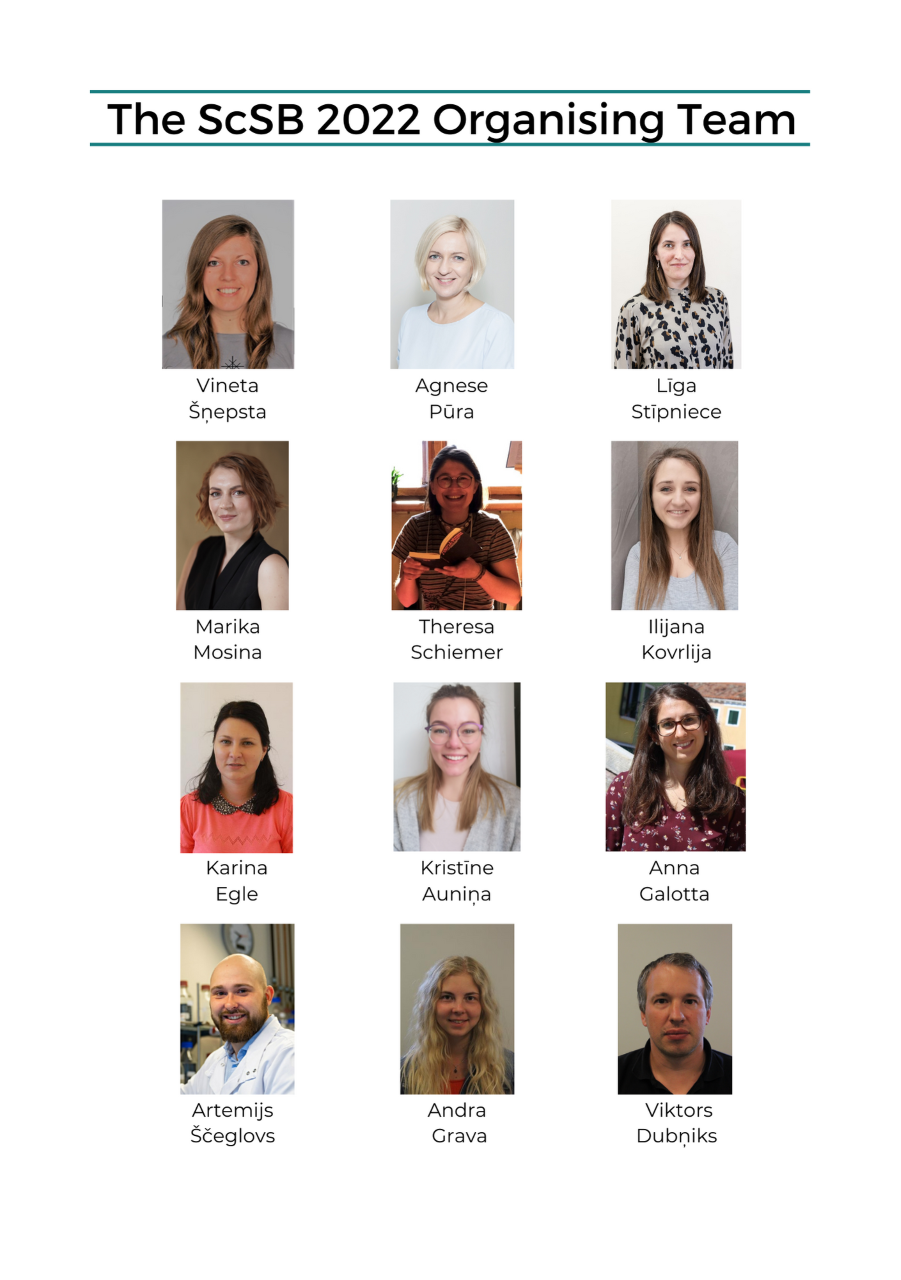 The ScSB 2022 is organized by Latvian Materials Research Society (registration No. 40008006459, the address: Paula Valdena Street 3, Rīga, Latvia, e-mail: bbcentre@rtu.lv) and SIA Baltic Incentive Travel (registration No. 40103694692, the address: Pīlādžu Street 16, Piņķi, Babītes nov., Latvia) in cooperation with Riga Technical University and the Scandinavian Society for Biomaterials.
If You have any questions, please contact with us by sending e-mail to bbcentre@rtu.lv or by phone: +371 26019709.
Conference Chair
Prof. Janis Locs
Email: janis.locs(at)rtu.lv
Organizing committee
Vineta Snepsta
Email: vineta.snepsta(at)rtu.lv